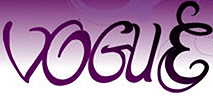 Acquaint yourself with The Moxie Massager from VOGUE by Trinity Vibes. Artfully designed with subtle curves that beautifully mimic the female form. Pressing the light-up thumb pad control increases the strength of the vibrational tones, while cycling though the vibration patterns lets you find your ideal recipe for pleasure. The Moxie is rechargeable and lightweight, making it the perfect travel companion.

Measurements: 7.75 inch overall length, 4.5 inch insertable length, 1.59 inch max insertable width

Material: Silicone, ABS

Color: Magenta

Note: Charger is 110 Volt (US Voltage)
Order your Vogue Moxie Vibrating Silicone Massager Best Sex Toy today!